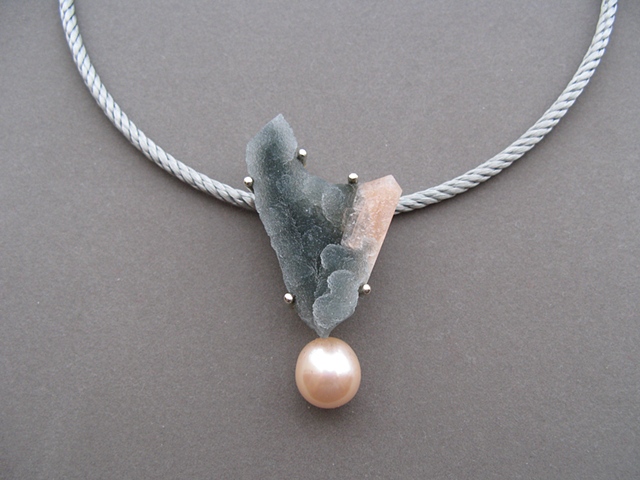 Barbara Uriu began her professional career in the field of textiles as a faculty member of four state universities. Having always been a lover of gem stones, she eventually began pursuing her true love of jewelry design and fabrication. She now shares her extensive collection of gems by fabricating them with gold and silver to create one-of-a-kind jewelry creations.
Her current work features bracelets, earring and pendants fabricated in 14kt, 18kt or sterling silver. She believes that nothing can improve on what nature creates so she keeps her designs simple to highlight the natural beauty of the stones. Her composition of unique stones, unusual color combinations and simple designs reflect her agrarian background and Japanese American heritage.
Barbara's work has been on display at Tatehuari Jewelry Gallery, Nayarit, Mexico, Gallery of Jewels, San Francisco, CA, Athena's Fine Jewelry, Grass Valley, CA, Trios Gallery, Solano Beach, CA, Golden Pacific Arts, San Diego, CA. Nevada Museum of Art, Reno, NV, and the Japanese American National Museum, Los Angeles, CA.
Barbara currently lives at the base of the Sierra in Verdi, NV.